About Me
Hi everyone, my name is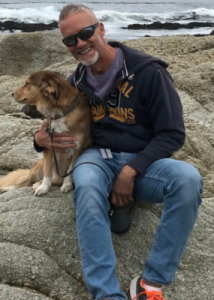 Victor Ide and I founded Caring Beast to help you navigate through the challenges of caring for a loved one.
I am a family caregiver and a former owner of an in-home senior care agency.  
My mission is to provide up-to-date information, helpful tips, advice, and resources to help you navigate through your caregiving journey.   Whether it's help finding the right caregiver or tips to reduce caregiver stress.
This is personal to me…
What we do at Caring Beast is very personal to me and it is my passion.
In 2000 my mother, Barbara, suffered a brain hemorrhage caused by complications from Multiple Sclerosis.  My siblings and I found ourselves in the challenging situation that many families face each and every day.  That is, how to care for a loved one who is unable to care for themselves.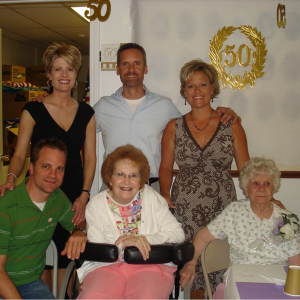 We understood how important it was for my mom to be at home, surrounded by family, so we shared the caregiving responsibilities, providing 24/7 care for her until she passed away in 2007.
My personal experiences ultimately led me to leave corporate America and start Progressive Care Partners, an In-Home Senior Care Agency providing personalized care for the elderly and those who wish to remain independent in their own homes.
I worked with many families who, like you, were experiencing the daily challenges of caring for a loved one.   I recently sold that agency to a larger company out of Los Angeles.    Now, I hope to share what I have learned on both sides of the caregiving spectrum to help you navigate through your journey.
If you ever need any feedback or support during your personal caregiving journey, please don't hesitate to leave a message in the comment section.  And, visit the site regularly as I'm always updating it with new ideas, topics and trends.
All my best,
Vic Ide
Founder of Caring Beast