At some point we will all need a little help.  Whether it's a service to make your caregiving job easier or a product that will help your loved one remain independent.
Here you will find reviews and recommendations for products and services that have made my life easier, either in my home care agency or as a caregiver.  I've done the leg work for you.
If you don't see what you are looking for try the search tool on the right side of this page.  Be well on your caregiving journey!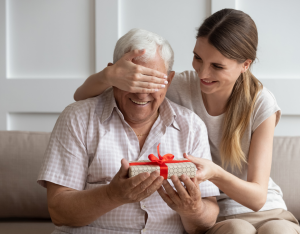 Father's Day is one of those holidays that get more special as dad gets older. It's a time to reflect on how important he is as well as on the
Read More »