As a family caregiver and owner of an in-home senior care agency, I know how challenging it is to find good care.  Every family is different, every care recipient is unique and each caregiver has their own unique set of skills and experiences.  
Here you will find articles ranging from how to plan for long-term care, finding and hiring a private caregiver and how to work with an in-home senior care agency.  I also provide tools and templates to help you find the absolute right care option for your loved one.  And, I write new content regularly.
If you don't see what you are looking for use the search tool on the right side of this page.  
My goal is to help you navigate through your caregiver journey.  Please contact me if you have any questions.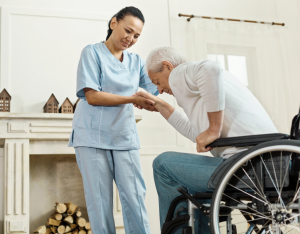 Getting out of bed in the morning, brushing your teeth, taking a shower, and eating breakfast are activities many of us do without giving a second thought. However, according to
Read More »