One-third of seniors over the age of 65 will fall this year and only half of them will tell their doctor about it, according to the Centers for Disease Control and Prevention (CDC). In fact, falls are the leading cause of serious injury and death among this age group. I put together this list of elderly fall prevention tips to help you or your loved one stay safe.
Conduct a home safety inspection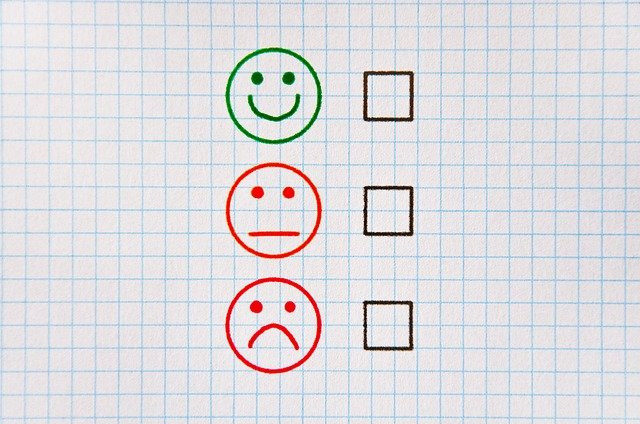 The first thing you want to do is conduct a home safety inspection. You can download a free home safety checklist here.
You can use this checklist to walk through every room in your house, including the exterior, to determine if there are any unsafe items that could contribute to a fall. Any items checked "no" could be potential hazards and need to be checked out further.
I would also recommend conducting a fall prevention assessment. You can access a free fall prevention checklist here.
8 tips for preventing falls
Get rid of clutter
The easiest way to avoid falls is to clean up clutter and keep your home neat and tidy. Get rid of stacks of old newspapers and magazines or any other objects that are laying around.
Remove tripping hazards
The number one thing you can do to avoid falls is to remove all throw rugs or plastic runners. These are notorious for causing falls.
Go around each room and look for things like loose carpet, slippery throw rugs, and wood floorboards that are sticking up. Remove, repair or replace those items to prevent falls.
Install grab bars and handrails
Installing grab bars in the shower and near the toilet is a very effective way to stay safe in the bathroom. They provide stability and support when stepping in and out of the shower or on and off the toilet.
Handrails should be installed in stairways and hallways for extra support and balance.
A handyman or a family member can easily install grab bars or handrails for you.
Light it up
To create a home that is safer for the elderly, install brighter light bulbs where appropriate, expecially in hallways and stairways. Also, make sure light switches are accessible and easy to turn on and off.
Installing night lights in the bathroom and hallway will help prevent falls at night. I know so many senior who refuse to turn the light on at night when they get up to go to the bathroom. They think it will be harder for them to fall back asleep or that the light will "blind them". Light it up and stay safe.
Wear shoes
Socks are more comfortable to wear around the house but they can be slippery and pose a fall risk. Preventing falls can be as simple as wearing shoes with rubber or non-slip soles.
You can also purchase socks that have grips on the soles of the feet if shoes are too uncomfortable.
Non-slip it
Bathtubs and showers can be extremely slippery when wet and pose the most serious fall risk. Use non-slip mats in the shower and tub. It is recommended to use non-slip decals on bathroom floor tiles as they can become slippery when they get wet as well.
I would also look at using a shower chair or bench in the bathtub to provide stability when bathing.
Live on one level
Even if you have handrails on the stairway, stairs can be dangerous for older adults. If possible, live on one level. Or, minimize the number of trips you make up and down the stairs.
There are special lifts that can be installed that can transport you up and down stairs.
Take your time
The simplest thing you can do to stay safe and avoid falling is to slow down. Take your time getting up from the chair and moving around the house. Sometimes we tend to move quickly and that is when falls occur. Move deliberately and take a pause before climbing up or down the stairs.
Get a home safety monitor with fall detection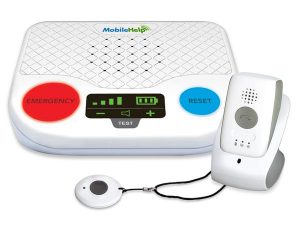 Finally, get a home safety monitor. Many older adults that I speak with fear that, if they fall, no one will know and they'll end up laying there for a long time before help arrives…or worse.
Most medical alert systems have a fall detection service where they will be alerted if your loved one falls. They can communicate with the person through the monitor system speaker and can send help immediately. It will give you peace-of-mind.
Need help finding a home safety monitor system?
In Conclusion
Falling is a genuine concern of older adults and the statistics are not on their side. Use the home safety inspection and fall prevention checklists provided in this article to make your home safe from fall hazards.
Also, get peace-of-mind with a home safety monitoring system that will alert you and the authorities in the event your loved one does fall.
If you have any questions, please leave a note in the comment section below and I'll get right back to you. Thanks.
Recommended for you
Please follow and like us: