My mother, Barbara, had progressive MS for most of her adult life. Complications from MS, along with a stroke, left her unable to do many of the normal activities of daily living.  Bathing, dressing and eating were some of the things she could not do by herself.  Fortunately, she was able to maintain some of her independence through the availability of adaptive kitchen tools for seniors and people with disabilities.  It is remarkable what is available out there to help people maintain a sense of independence and dignity.
When someone begins to lose the ability to do basic tasks such as cooking and eating, so goes their independence.  Even though it was a struggle for my mother to feed herself, we were able to find products such as sippy cups and ergonomically designed silverware that would allow her to do it independently.  She used to hate it when one of us tried to feed her.  Having some independence was so important to her.  Not only psychologically but physically as well since she was able to stay active.
A lot of seniors and people with disabilities often are frustrated with simple tasks that are becoming increasingly more difficult. In many situations, the right product will lessen the difficultly of such a challenge. Most everyone in this situation is a candidate for some type of home health aid, adapted device, joint support, or therapeutic product.  And, often these products cost just a few dollars but make a world of difference.
Every person is different and will have different abilities.  But, if your loved one is having difficulty performing basic tasks in the  kitchen, there is sure to be a product out there that will help them.  I stumbled across a wonderful site that offers a wide range of adaptive living aids for seniors and people with disabilities.  Many of the products they sell were the same ones my mother used.
If you are looking for some ideas on adaptive kitchen products that will make life a little easier, I would encourage you to click on the link below and browse around.  It certainly made a difference for my mom.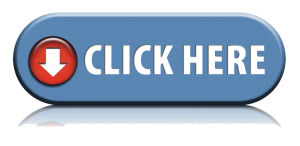 If you have a story about an adaptive device that worked well for you please share in the comment section below.
Ergonomically designed kitchen utensils to help with weak hands or other disabilities.
Please follow and like us: