Finding the right private home caregiver for my mom was a daunting challenge. I wanted to make sure the person was qualified, of course, but most importantly I wanted make sure they were compatible with my mom. There are a few different options for how to find a private home caregiver. And, I've tried them all.
Use a local in-home care agency
Use a caregiver referral agency
Hire a private caregiver directly
Before you get started you may want to review the pros and cons of hiring a private caregiver vs. using an agency.
In this article, I am going to show you the steps I took when hiring a private home caregiver for my mom. It's also the process I followed when I hired caregivers for my in-home care agency. It's a proven formula that has worked for me over and over again.
What is a Private Home Caregiver?

A private home caregiver is a care professional that you hire directly to provide in-home, non-medical care for your loved one. They are sometimes referred to as Companion Caregivers or Homemakers.
Services they provide may include companionship, help with meal preparation, assistance with activities of daily living (ADL's), and light housekeeping. Most importantly, they provide you with the peace of mind that your loved one is safe and being taken care of.
Some families use caregivers to provide respite for the family caregiver while others may require full-time help. In my case, I was working a full-time job while I was caring for my mom so I needed someone Monday – Friday while I was at work.
Home Health Aides (HHA's) and Medical Caregivers are able to provide more hands-on, medical assistance that Companion Caregivers are not allowed to do. Make sure you understand your needs before you set out to find the right caregiver.
9 Steps to Finding the Best Caregiver
1. Create a job description
Before I could think about hiring a caregiver for my mom, I needed to really get clear on what type of care she needed, what I wanted the caregiver to do and, quite frankly, what I was willing to give up. That way I would know exactly what kind of person I was looking for and I could structure the interview around the specific things I needed them to do.
I found it helpful to create a care plan first. Then, I used that care plan to create a detailed job description. In the care plan article I provide a care plan template that you can download. Creating a really clear and detailed job description helped me determine how much care I needed for my mom and also helped when determing the pay rate I would need to pay.
2. Determine what you will pay
Hiring a caregiver privately will be less expensive than if you used an in-home care agency. Home care agencies add a percentage to what they pay the caregiver to determine the "bill rate". The percentage they charge covers things like payroll taxes, benefits (if they provide them), liability insurance, and profit. If you hire a caregiver privately you are responsible for payroll taxes and other liabilities.
When determing the pay rate, it's best to do some research and come up with a guideline of what you'd like to pay. Then, remain flexible as you interview caregivers because some of them may come with more experience, credentials, etc. that may require you to pay a little more. Understanding what the minimum wage is in your area and using a tool such as the Genworth Cost of Care Survey, should help you come up with a fair pay rate.
You can also find the median rate home care agencies charge in your area by clicking here. Then, expect to pay an independent caregiver between 30 – 40% below what an agency charges as a rule of thumb.
3. Identify the characteristics you're looking for in a good caregiver
Many people assume that a caregiver certificate or medical license is the primary criteria to look for when hiring a caregiver. While experience is important, I have found that the best caregivers are typically those individuals who are naturally compassionate and caring and are doing this work because they love it.
I have interviewed many caregivers who are extremely experienced and credentialed but lacked the compassion and integrity that were at the foundation of my care agency. My philosophy is that I can teach the caregiving basics, but I can't teach compassion and integrity.
So, step back and think about the characteristics of a great caregiver and what's important to you. Here are my top six. You can check out my previous article for more details on each.
Kindness and compassion
Willingness to just "be"
Flexibility
Observant
Not afraid to dance in public
No drama mama
4. Cast your net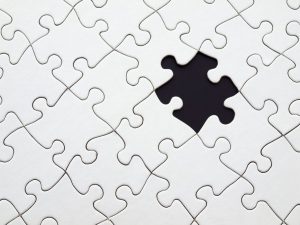 Now that you know who you are looking for, going out there and finding for the right caregiver seems less daunting. Here is my list of the best sources for finding a private caregiver.
Referrals – this is by far the best way to find a caregiver. Let your friends, family and neighbors know that you're looking for a caregiver and ask if they know of anyone who would be a good fit. Also, try to get referrals from people in the medical community such as doctors, nurses, or social workers. Recommendations from people you know and trust will be invaluable.
Post an ad – Job posting sites such as Indeed and Craigslist are popular sites for finding caregivers. You can post your job description there and caregivers who match your criteria will apply directly online.
Search job sites and forums such as Care.com. You can enter in the criteria you are looking for and Care.com will provide you with a list of caregivers in your area who are a match.
5. Conduct phone screens
This was a real time saver for me when narrowing down the candidates. I would call the candidate and have a brief conversation about the position requirements to make sure they met the "minimum requirements". Minimum requirements are things such as:
Are they able to work the required hours?
Do they have a reliable car?
Are they willing to commute to where you live?
What are their pay requirements (to see if they are in the right ball park)?
When are they available to start?
Anything else you may deem as a minimum requirement.
6. Interview final candidates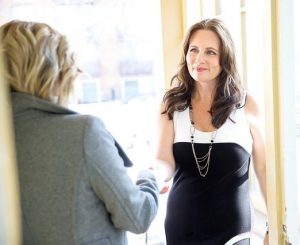 This is probably the most critical step. This is your opportunity to sit down with the candidate and ask questions to determine their skills, experience and other pertinent characteristics.
Studies have shown that the best indicator of future performance is past performance. Using a technique like behavioral interviewing will help you conduct a thorough assessment of how the candidate is likely to perform as a caregiver.
Feel free to use my interview questions for hiring a caregiver as a template when planning for your interviews.
7. Conduct a background check and get references
You found the ideal caregiver but do you really know who they are? I always recommend conducting a background check. Since seniors are at a greater risk for abuse and fraud, I would recommend conducting a background check in every state they lived.
Calling and speaking with former clients who can give a reference on your potential caregiver is highly recommended. I would ask several questions about how the caregiver handled certain situations and whether the person would re-hire them.
If you are short on time and can only ask one question, this is the one I would always ask. I am considering hiring [insert caregiver name] to come in to my home and care for my mother who is extremely vulnerable. This person will be alone with my mom for an extended period of time. Is there any reason why I should not feel comfortable hiring them?
8. Create an independent caregiver contract
A caregiver contract does not need to be complicated. The purpose of the document is to lay out the details you have discussed and agreed on. Both you and the caregiver should sign the document indicating you both agree on the terms.  Here is a link to a Caregiver Conract template you can use.
Things to include in the agreement:
Caregiver job description
Hours and schedule
Pay rate and pay schedule
Any other items you agreed on as part of the job
9. Welcome them to your family
Having a good onboarding experience for the caregiver can really make a difference. Show them how much you care about them and how important you value the role they are playing in your family. Setting expectations up front such as your policies on smoking, having visitors, using cell phones, etc. will set the stage for a successful relationship.
Happy Caring!
If you follow these 9 steps to hiring a great caregiver I'm confident you will have a good experience. Please don't hesitate to leave a comment or reach out to me if you have any questions.
Please follow and like us: