What is a Home Care Plan?
A care plan is a document that professional caregivers and care providers use to make sure that their clients are receiving the right care and that that their needs are being met in a timely manner. Family caregivers and others who are caring for a loved one would be well-served to have a care plan in place. Especially if you have an outside caregiver as part of your care team.
You can use your care plan as a guide for developing a job description for the caregiver. Use the home care plan template below as a guide for creating your own care plan.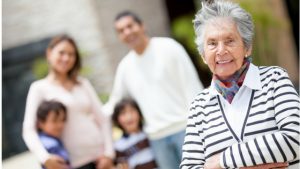 With a care plan is in place, your caregiver can organize their duties so that they can make the most of the time they spend with your loved one and improve the quality of care. 
Build Your Care Team
It's never too soon to start the conversation about when and how to get involved in a loved one's care. I have seen families who never talked about it and found themselves dealing with an unforeseen event that they never anticipated.
And, I've seen families who started the dialogue early and had time to put a care team in place thus minimizing the added stress of that situation. Decisions that are made during a time of crisis are often not the best decisions.
Start the conversation now. Your care team can include close family members, relatives, neighbors, and friends. Including everyone in the conversation at once may be a bit overwhelming so start slowly with immediate family members and work out from there.
Build Your Care Plan
Just as every person is different, each care situation will be unique as well. You want to tailor your care plan to the specific care needs of the person receiving the care.
1. Assess The Person's Abilities
The first thing you should do is assess the abilities of the person receiving care. What are they able to do for themselves and what do they need help with? Identify their needs and determine what their goals are. Then, you can put together a list of tasks / duties to help them achieve those goals.
2. Assess Medical Needs
Most in-home caregivers and many family members do not have medical training. If the person receiving care needs medical assistance, you may want to look into having a home health nurse come in on a regular schedule to attend to those needs, unless a family member is available to help.
I'll use my mom as an example…she needed to be cathetered two to three times a day and that would be considered medical (or invasive) in nature. So, I would catheter her before I left for work in the morning and again when I got home. The caregiver would attend to her other needs while I was at work.
3. Create Your Plan of Care
Your plan of care should take in to consideration the things mentioned above as well as your loved one's daily routine. This will help you determine how much care you'll need as well as what hours during the day you'll need help. Feel free to use the care plan template provided below as a place to start.
Include professional help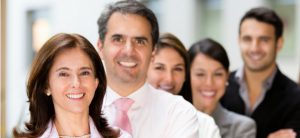 Your care team does not need to be limited to family, friends and neighbors. As the owner of an In-Home Care Agency, I was part of a lot of care teams. Especially for people who had small families or whose family members were located out of town.
They would build a relationship with me and my staff just in case they ever needed to call on me. It gave them peace-of-mind knowing that they had someone close by whom they could call on if there was a care crisis.
Other professional advisers and care services can be especially useful throughout your care giving journey. Be sure to explore all available options below.
Home Care:
Professional caregivers with home care agencies can assist your loved one with activities of daily living including housekeeping, errands, companionship and transportation services.
Adult Day Care:
For family caregivers who need support during the day so that they can work or get some respite, adult day programs are a great resource. Many communities also have day care programs specifically for people with dementia.
Geriatric Care Managers:
These are professional advocates who are typically certified social workers, nurses or other elder care industry experts. They will conduct research on all resources available, coordinate benefits and care, and assist with difficult family (or care team) conversations.
Elder Law Attorneys:
These are legal professionals who specialize in issues relating to aging such as long-term care, advance care, and estate planning. They can assist with wills, trusts, powers of attorney, guardianship, and many other legal matters.
Financial Planners:
Paying for long-term care can be a struggle for many families. A financial planner or adviser can help with retirement planning, investment strategies, applications for financial assistance, tax issues, and much more.
Physicians:
Your loved one's doctors are responsible for managing medications and health care in your care plan. Make sure to develop relationships with each of them and ensure they are communicating with each other.
Social Workers:
These care providers will help you and your family understand diagnoses, make decisions and locate resources to help pay for care. They are typically associated with hospitals or nursing facilities. The ultimate goal for social workers is to ensure the general well-being of each client.
Your care plan will continue to evolve and develop as your and your care team gain experience. And, as your loved one's needs change. It will take some work to pull this together but it does not have to be perfect. It doesn't even have to be formal. Having the conversations to understand your loved one's needs and wishes is crucial to how you will handle a potential care crisis.
Home Care Plan Template
Please download my free home care plan template and customize for your family's unique situation. 
Also, please leave any questions below in the comments section and I'll be happy to help you.  
Please follow and like us: